IVY-CT-PCB-01-10A High Accuracy Low Volatage 60A PCB Mount Mini Current Transformers for Smart Metering
Product Details

This is PCB type mini current transformer Widely Used in electricity meters and EV charger.

Compared with other current transformer on the market, This type of current transformer is made of advanced ultracrystalline material, The withstand voltage between the primary and secondary winding is no less than 3KV and insulation resistant is no less than 1 GΩ.

Max Current Up to 60A, Ratio 2000:1.

Secondary winding output pin and fixed pin, easy installation.

Via its smart size&stable performance, widely used in various complex install circumstance, to measure or monitor electricity energy.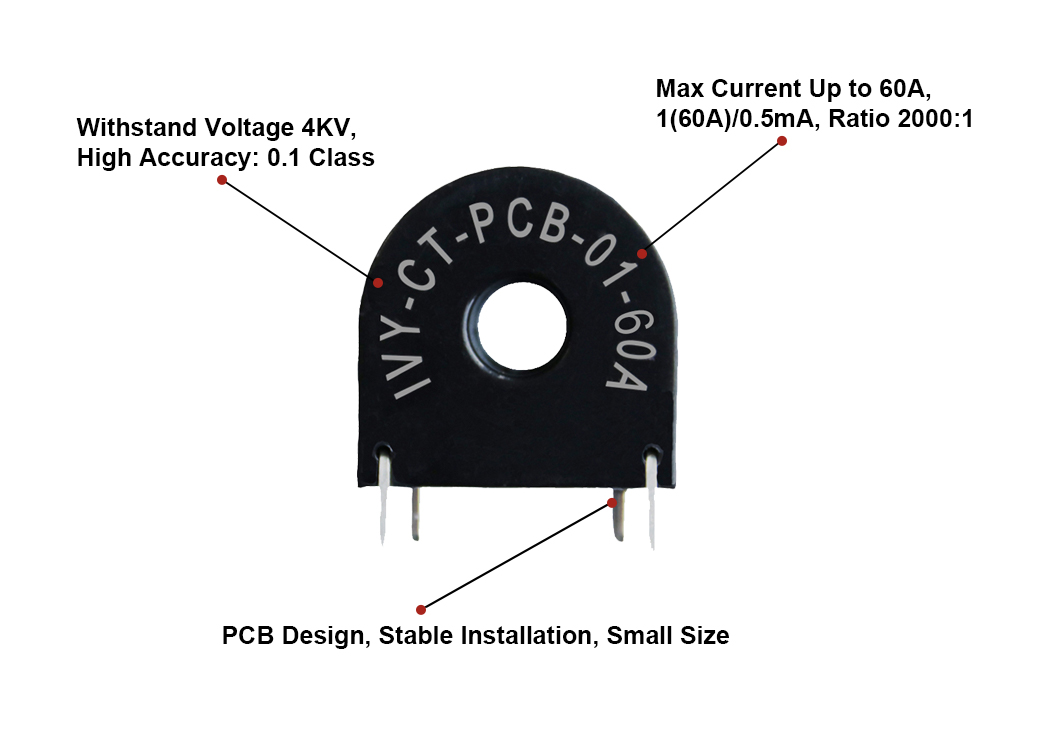 Product Parameters
Max Current:60A

Current Ratio:1(60)A/0.5mA

Coil Turns:2000

Burden:10Ohm

Dielectric Strength:More than AC 4000V

Accuracy Class:0.1

Rated Frequency:50~60Hz
Application
Widely used in new energy charging piles, smart meters, electrical equipment, monitoring equipment, medical equipment, smart city etc.