MD0630STA-C EV Charging B Type RCD Protection AC DC Residual Current Monitoring Module with Self-test Function
Product Details

MD0630STA-C is an automotive grade leakage current sensor also called residual current monitoring (RCM), residual current detection (RCD). With the characteristics of high sensitivity, accurate measurement, small size, and integration. When a DC leakage current of 3~6mA or an AC leakage current of 15~30mA is detected, an alarm signal will be output. At the same time, it has a self-test function, which can be used to judge in real time whether the sensor is in a normal working state. If the sensor fails, the self-test output terminal will not be able to output a feedback signal.
It can not only detect AC fault current, DC pulsing and smooth DC fault current, but also sinus wave AC fault current at a high frequency up to 1kHz. IVY MD series leakage current sensors are optimized for fast, low-cost assembly, combined with the highest product and production quality. In addition to the use of charging piles. Also suitable for electro-medical instruments, inverters, UPS, smart home, industrial machines, elevators, IOT, photovoltaic systems etc. There is a DC component leakage scenario. Provide more reliable protection. Protecting personal and electrical equipment safety.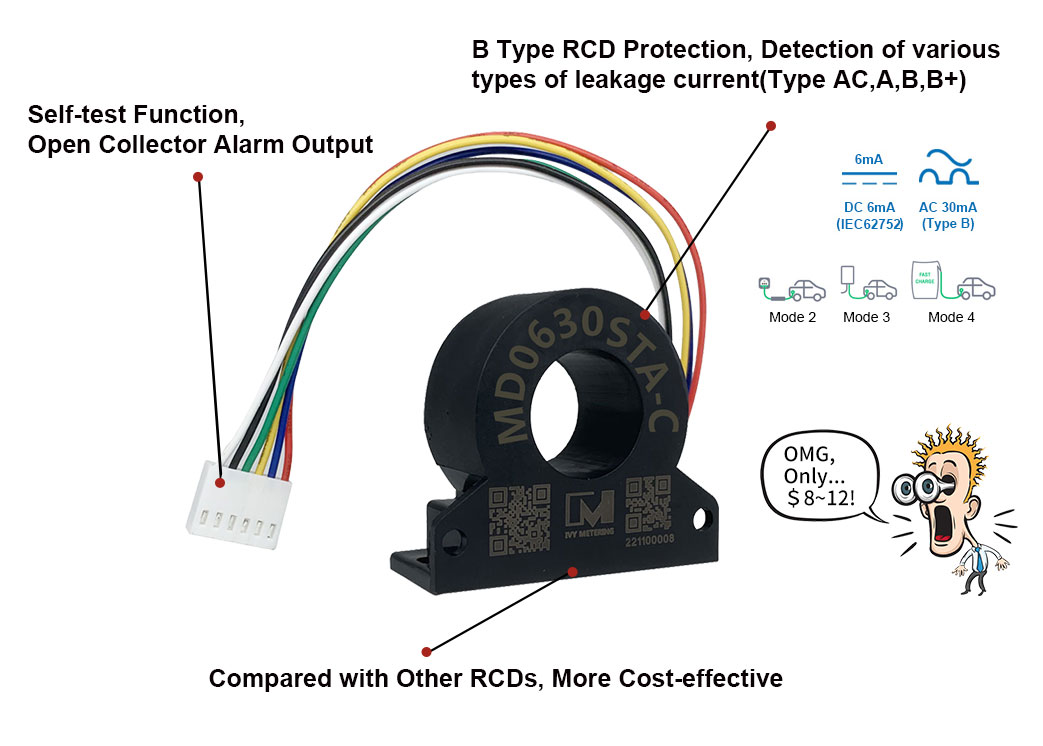 Product Advantages
DC 2~15mA/AC 3~100mA micro current detection
DC 3~6mA/AC 15~30mA Alarm (Needn't Set)
Self-test Function, Open Collector Alarm Output
Integrated Design, Cable/Horizontal Type Installation
Robust mechanical and electrical design suitable for harsh environmental conditions
Electrical safety at low cost (compared to RCCB type B)
Compliant with standard IEC 62752 and UL 2231
Product Dimension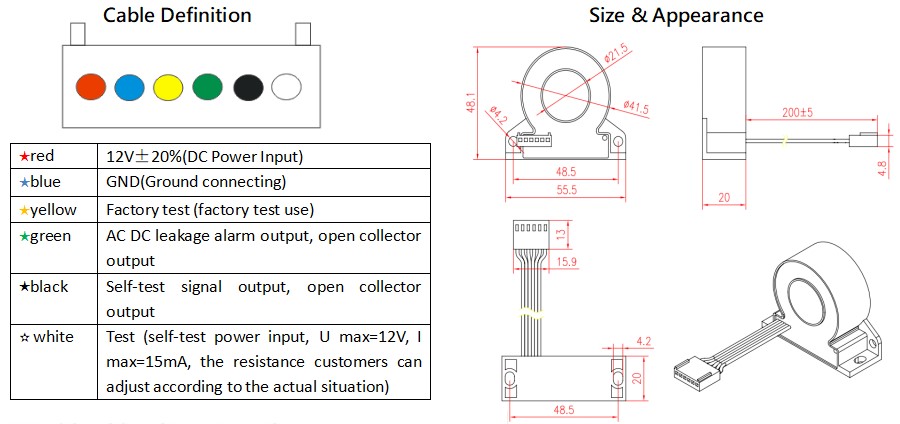 IVY Metering RCD Built-in EVSE Board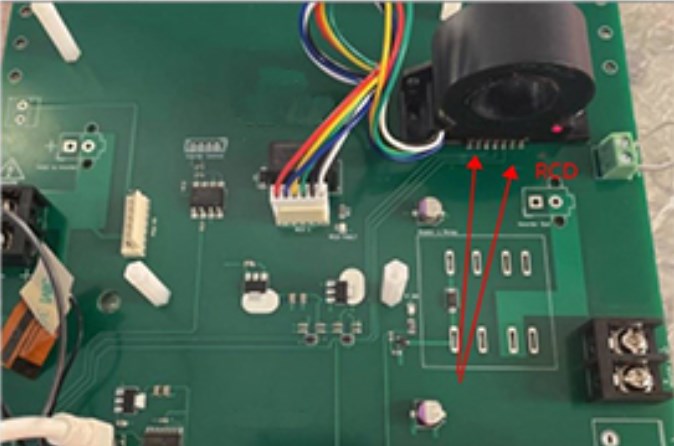 1.Being able to detect smooth DC residual currents which can occur in EV charger stations and photovoltaic systems, IVY RCD guarantees the safety of the people and of the installation
2.can guarantee dependable protection for field technicians and installed machinery by detecting high frequency residual current and protecting against smooth DC residual currents in the event of a fault.
3.can prevent damage to installed equipment and avoid operational impacts in situations where service interruption and out of order can cause discomfort.
4.In installation where we cannot necessarily withstand any sort of interruption, IVY RCD can minimize outages, equipment damage, failures and interruption of any critical operation