IVY-CT-PCB-01-10A Vertical 40A 50A 0.1 Class 50/60Hz Mini AC Sensor PCB Current Transformer for EV Charger
Product Detail

PCB current transformers are the most popular of IVY current transformer ranges. High output voltage coupled with excellent linearity make the PCB CT an ideal low-cost solution used extensively in EV chargers(16A, 32A).
IVY low cost 50/60 Hz PCB current transformers are designed onto high-grade GOSS cores offering excellent linearity, high saturation, and high output voltage.
This comprehensive range of 2000:1 ratio CT's is available in current ratings from 1A to 60 A in fully encapsulated PCB mount packages. Applications include smart meter, EV charging, ground fault detection, electrical appliances and load current detection.
The high saturation level of GOSS cores make this series suitable for switching control circuits in overload conditions.
Product Feature
1. Low profile, compact size, Epoxy resin encapsulated, fully enclosed.
2. PCB mounting type, easy to fix and install.
3. wide linearity range for output current and low phase shift error.
4. Customer specifications are available.
5. Used in universal and be in good interchangeability.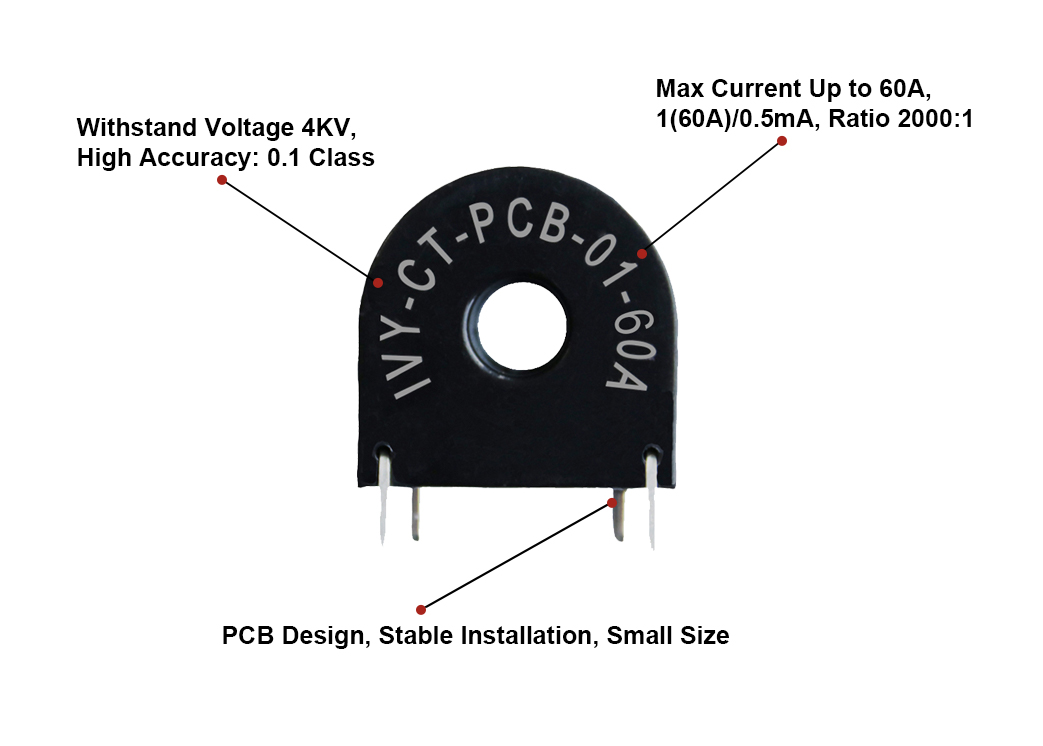 Technical Parameters
| | | | |
| --- | --- | --- | --- |
| Rated input current | 1(60)A | Load Resistance | 10Ω |
| Rated output current | 0.5mA | Isolation withstand voltage | 4000VAC |
| Coil Turns | 2000 | Frequency Range | 50~60Hz |
| Accuracy class | 0.1 | Operating temperature | -40℃~80℃ |
| Maximum current | 60A | Insulation resistance | ≥1GΩ |
EV Charging Application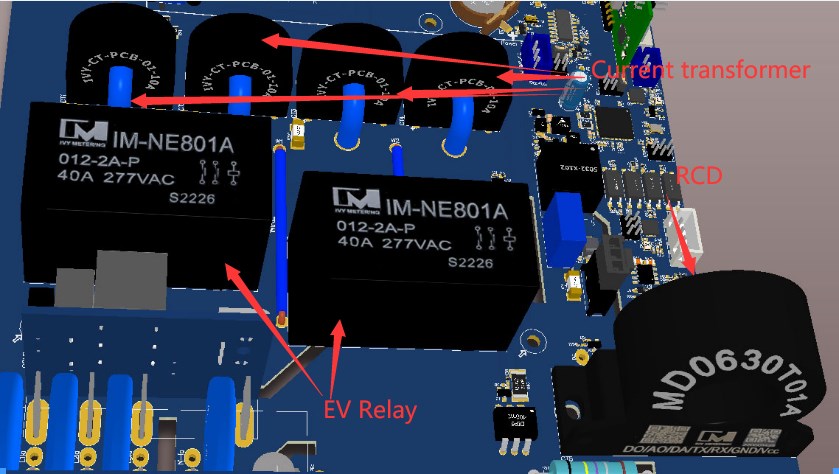 Product Dimension